This page will help you through downloading and installing "Back Porch Blues." The screen shots below are from the Chrome browser but you may see similar screens in other browsers.

1. From the DJ page (contact Paul for password). click on download icon.
2. Browse to the directory you wish to install the files on. Commonly My Music or the Desktop folders are used but you can browse to any location on your local drive to install. Select the installation path of your choice and click on "Save."
3. You may see a warning in your browser window that this type of file (.exe) is not commonly used. Ignore this warning and from the menu on the right, select "Keep."
4. Another warning box will pop up after the download. Click "Run."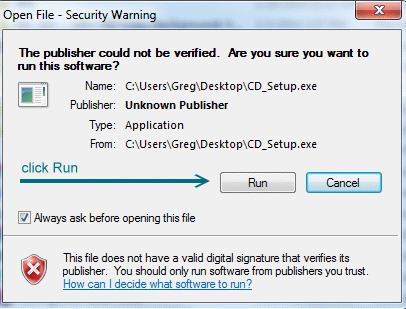 5. The initial installation window will open when you have double-clicked on the CD_Setup.exe file. Click "Next."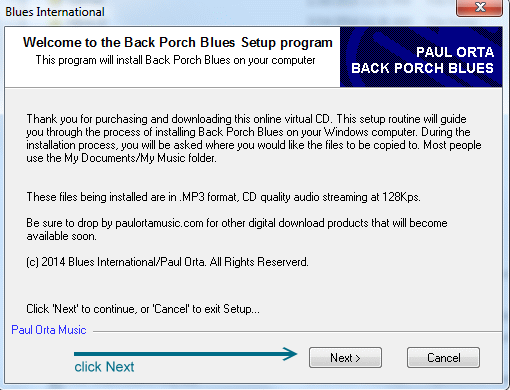 6. Now you will be asked where you want to install the CD. Click "Browse.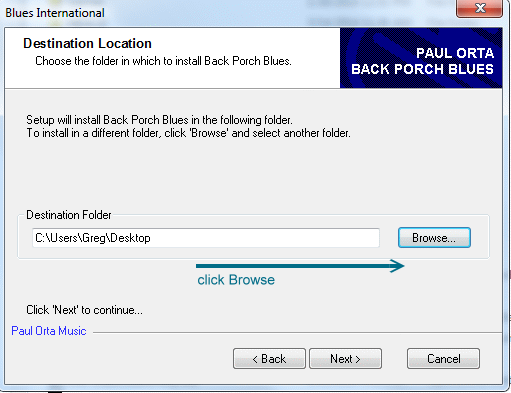 7. Browse your computer to find the directory you want to install the CD in.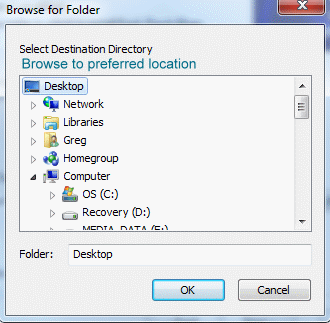 8. Once you have selected the installation destination, Click "Install." When complete you will find a folder named "Back Porch Blues." at the location you specified.